Movies
Amazon Prime Video: films and series not to be missed in October 2022
Amazon Prime Video: films and series not to be missed in October 2022
Cultural News Amazon Prime Video: films and series not to be missed in October 2022
If you are a Prime Video subscriber, then you will have something to enjoy during the month of October 2022: Amazon is preparing the arrival of films already released (and of good quality) as well as some original productions to watch very closely. Here is the program.
Summary
Django

The Descent 1 & 2

The Sound Of 007 (Prime Video Original Documentary)

Darknet-sur-Mer (Prime Video Original Series)

Peripherals: Wreck-It Flynne Season 1 (Prime Video Original Series)

The Devil's Hour, Season 1 (Prime Video Original Series)

Run Sweetheart Run (Prime Video Original Movie)

All releases released this month on Prime Video
Django
Django Reinhardt is a legend of gypsy jazz and definitely a major artist in French culture: inevitably, he needed a biopic worthy of the name. This one is soberly called "Django" (which has nothing to do with Tarantino's Django Unchained), was released in cinemas in 2016 and traces the career of this talented gypsy, then a real star in 1943, under German occupation. From his concerts at the Folies Bergères to the pressure inflicted on his people by the Nazis, the musician then lived through a troubled period halfway between success and the manhunt. Everything is carried by the excellent Reda Kateb in the title role, accompanied by Cecile de France and Bea Palya; in the production, we find Etienne Comar.
---
The Descent 1 & 2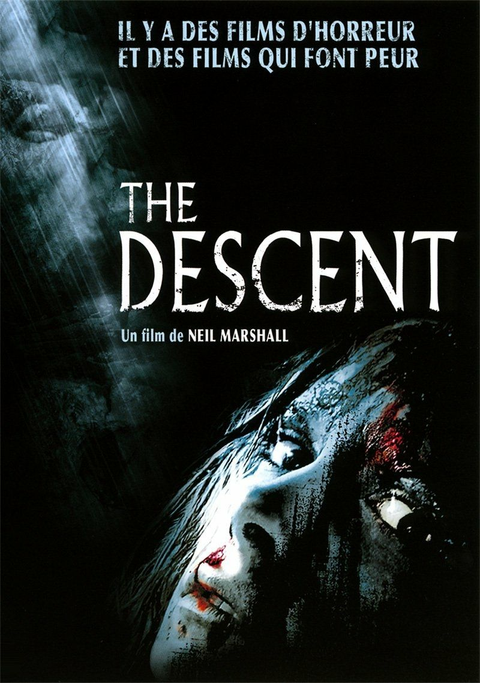 Above all, we should not forget Halloween, which will arrive on October 31: with a little advance, Prime Video brings to its platform the two films The Descent, respectively released in 2005 and 2009 and which marked a whole audience with a red hot iron. The concept is simple: a group of girlfriends go caving to recharge their batteries, but find themselves trapped underground and prey to bloodthirsty creatures. Very clearly, this is a good challenge if you suffer from claustrophobia since the two feature films prove to be damn oppressive, betting everything on the density of the environments and the darkness, without forgetting some good effective jumpscares. Experiences with a confined atmosphere that is still fun, when you love the thrills of horror cinema.
---
The Sound Of 007 (Prime Video Original Documentary)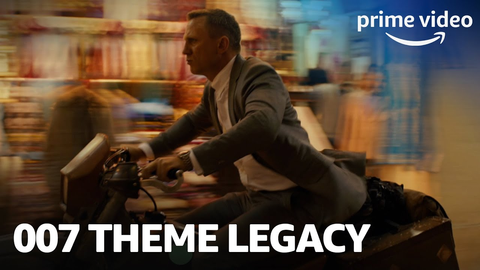 We've all hummed it at least once and for good reason: James Bond's main theme is an absolute cinematic audio myth. A true emblem signed John Barry and which will have the right to a new documentary on Prime Video! This cult music will not be the only one addressed since the entire soundtrack of the 007 saga will be studied, from the genesis of Dr. No to the very recent No Time to Dime. A great way to revise your classics and browse the films of the British secret agent again, which you will probably never get tired of. The documentary is directed by Mat Whitecross, the director of Sex & Drugs & Rock & Roll or of Spike Island, two films based on music, and is also the author of documentaries on Oasis or Ian Fleming. In short, it knows him.
---
Darknet-sur-Mer (Prime Video Original Series)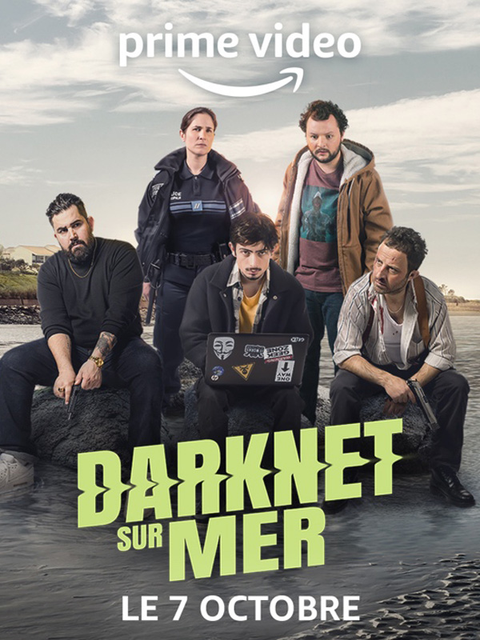 The success of Family Business on Netflix has undoubtedly given ideas to Amazon, which also wants its crime comedy: Darknet-sur-Mer tells the adventures of Ben and Flo, two friends who are getting into the black market thanks to the darknet. Very quickly, they find themselves face to face with the Albanian mafia who, duped by the two friends, go to confront them directly in their small village of Ponet-Sur-Mer. The tone is set from the start: this series is full of humor with preposterous situations and a light atmosphere, embodied by Artus and Théo Fernandez. We can therefore expect an effective comedy and above all to laugh, with perhaps a little emotion for the form. We will see on October 7, the date of the broadcast of season 1.
---
Peripherals: Wreck-It Flynne Season 1 (Prime Video Original Series)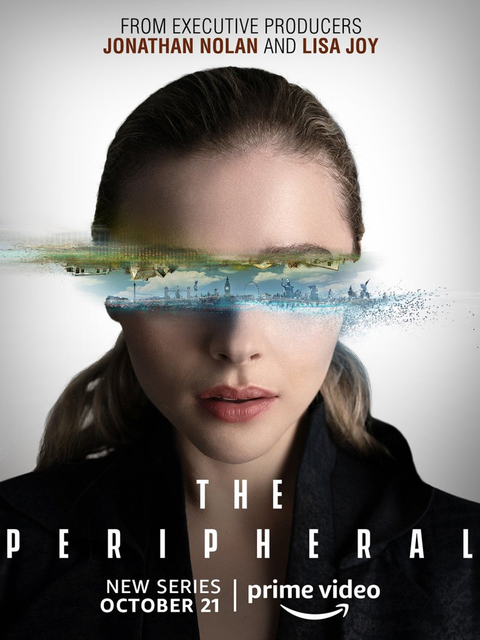 Adapted from a novel, Peripherals does not tell the story of highways but of a woman (Chloe Grace Moretz) who works at a local 3D printer shop in the rural south of the United States. To make ends meet, she plays VR games and, one evening, puts on a headset that transports her to a futuristic London that will completely disorient her. A destabilizing science fiction series that is all about virtual reality : note that Warner Bros is behind the project with Amazon, notably with Jonathan Nolan and Lisa Joy in production (who participated in the development of the Westworld series). The trailer is clearly worth a look and Peripherals could well be one of the very good surprises of October.
---
The Devil's Hour, Season 1 (Prime Video Original Series)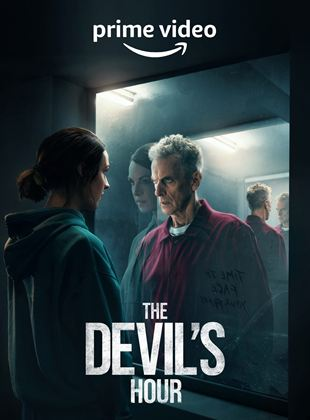 When Lucy wakes up every night at exactly 3:33 a.m., supposedly the devil's hour, she tells herself that something is wrong and she's right. This series stands out as a particularly muscular thriller where a series of brutal murders takes place in a dark and ruthless England: on the one hand, Lucy and on the other, Gideon, a mysterious character questioned by the police for his misdeeds and who seems to totally manipulate his interlocutors. If you like very dark police investigations and convoluted scenarios, then you've come to the right place and this original series from Prime Video could well meet your expectations. Finally, we hope so.
---
Run Sweetheart Run (Prime Video Original Movie)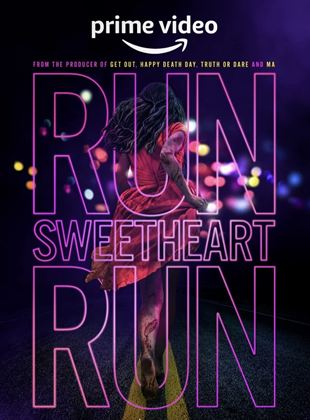 This film produced directly by and for Prime Video, directed by Shana Feste (Boundary, Endless Love), tells the story of Cherie, a rather shy woman who is unlucky in love. As she dives back into the world of datingshe goes on a blind speed date with Ethan, who then seems to her the perfect lover: only then, Ethan hides a much darker nature than expected and things quickly go very wrong. A thriller to watch closely which features Ella Balinska in the title role, the one who notably plays Frey in the Square-Enix video game Forspoken, but also Pilou Asbæk and Clark Gregg.
---
All releases released this month on Prime Video
---
#Amazon #Prime #Video #films #series #missed #October