Books
Christmas gift ideas
Christmas gift ideas
If you're still looking for gift ideas in the three weeks before Christmas, here are two very nice books that will delight motorsport fans.
In the book F1 world champions, people and cars… written by Daniel Ortelli and Loïc Chenevas-Paule, you will be able to (re)discover all the champions of the queen of the discipline, from 1950 to Max Verstappen through a series of exceptional and unpublished photographs. Foreword by Jean-Louis Moncet.
Published by Casa Editions on December 2, 2022. 176 pages, €34.95
Otherwise, F1 stories is a reprint of a book published at the end of 2020 written by Daniel Ortelli and Antoine Grenapin, . He covering the period from the early 60s to 2006. This extended edition evokes the Ferrari years of Michael Schumacher and two titles Fernando Alonso in Renault, with a foreword by Bernie Ecclestone.
Published by Casa Editions on November 25, 2022 232 pages, €34.95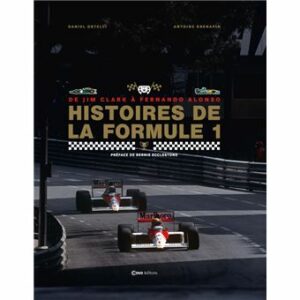 Both books bear witness to the passion for F1 that has driven the authors for several years. There you will find numerous photos from the archives of Getty Images, Jean-François Galeron and many other exceptional photographers who have been talking about the legend of Formula 1 for 70 years, each in their own way.
#Christmas #gift #ideas